Introduction to Chat GPT for Academic Writing
In the digital age, technology has penetrated every facet of our lives, including academia. AI-powered tools like Chat GPT have emerged, offering innovative ways to approach academic tasks. However, it's crucial to assess the compatibility of Chat GPT with the academic world.
While Chat GPT showcases impressive capabilities in content generation, its suitability for academic writing is questionable. It often generates unreliable information and fake references, rendering it unsuitable for scholarly pursuits. Moreover, the tone and style of Chat GPT's output may not align with the precision and rigor expected within academic circles.

Ethical Use of AI in Academia
As AI gains traction in academia, its ethical use takes center stage. AI holds the potential to enhance various aspects of academic tasks, such as generating outlines, rephrasing sentences, suggesting synonyms, and rectifying grammatical errors. However, ethical considerations must guide its implementation.
Using Chat GPT for Specific Purposes
While Chat GPT might not be a comprehensive solution for academic writing, it has niche applications. For instance, it can assist in refining titles and subheadings by offering succinct suggestions. Additionally, it can aid in outlining essay paragraphs and correcting referencing formats, contributing to improved accuracy.
Importance of Understanding and Using AI Ethically
The growing prevalence of AI in academia necessitates a deep understanding of its ethical implications. Integrating AI tools demands a responsible approach. Critical analysis remains crucial to ensure that AI-generated content aligns with academic integrity. Rather than compromising scholarly efforts, AI should be a tool that enhances them.
CloudEssays: Elevating Your Academic Tasks
Amidst the AI-powered landscape, CloudEssays stands as an alternative that differentiates itself through human expertise. CloudEssays focuses on human-driven solutions, assuring that your academic tasks are handled by experts rather than AI tools. This ensures the credibility and authenticity of the work delivered.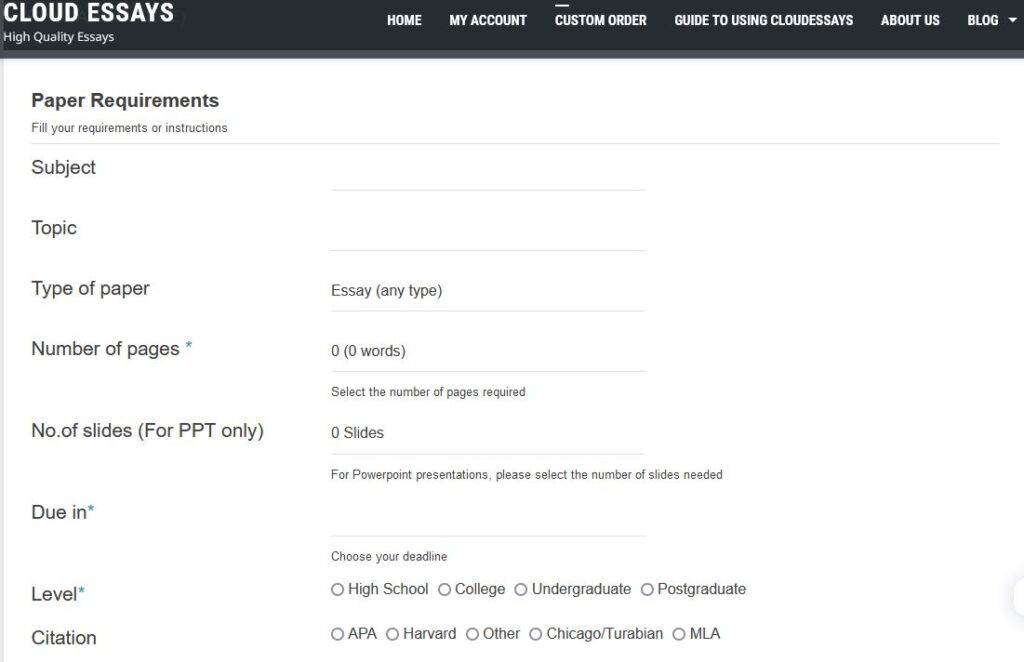 CloudEssays offers a seamless process where you can submit your tasks and have them managed by experienced professionals. The absence of AI intervention guarantees that the quality of your work is upheld to academic standards. Additionally, CloudEssays understands the importance of affordability for students. Their pricing is friendly to your budget while maintaining the excellence you seek.
Furthermore, CloudEssays believes in transparency. They provide a tracking system that allows you to monitor the progress of your orders. This feature ensures that you're in the loop and aware of the status of your academic tasks.
Conclusion and Call to Action
In conclusion, while Chat GPT showcases its prowess, its compatibility with academic writing remains limited. As AI gains prominence in academia, ethical considerations must guide its use. For students seeking a human-driven solution, CloudEssays emerges as an exemplary choice. With a commitment to quality, affordability, and transparency, CloudEssays provides a platform where your academic tasks are in expert hands.
Embrace the ethical utilization of AI and human expertise to elevate your academic journey. Explore the offerings of CloudEssays and experience a tailored approach to managing your scholarly tasks. Make informed choices that align with the values of academia and propel your educational endeavors forward with CloudEssays.